Saying "No" to Less Impactful Activities – Something Every Sales Leader Should Evaluate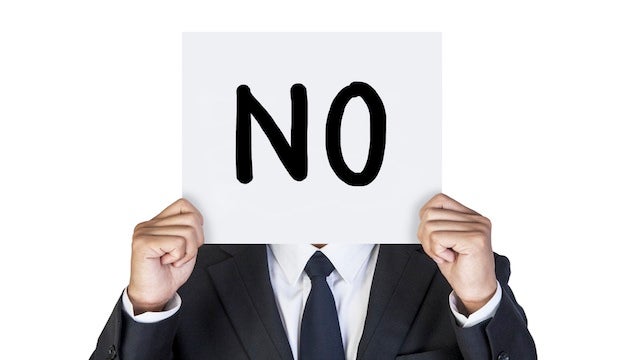 When we start working with sales leaders, we often start by establishing a rhythm for how they manage their business – we call it a Sales Operating System and it often includes items such as one-on-ones, ride-alongs, team meetings, etc.  The goal is for the manager to be clear on expectations, to drive accountability and to provide coaching and feedback in an effort to develop the skills of the sales people.  Makes sense, right?  Most of our sales manager clients agree with the logic and attempt to implement such a system.  Then they hit a wall.
The biggest challenge for these managers is all the "stuff" that happens day to day that they can't seem to pull themselves away from.  This includes the weekly production meeting, the weekly staff meeting, the marketing meeting, etc.  Then pile on things like clearing up issues because the sales guys don't like the operations manager so the sales manager plays the "buffer."  Then add on other items such as the manager has to approve pricing and more.  It's amazing that they get anything meaningful done at all.
So what can you do about it?   All of those things are real issues that need to be addressed, right?  No, not always.  I constantly ask sales leaders to make a list of all the tasks/responsibilities/activities that they do as part of their job.  They typically come up with a long list, including some of the items above.  Then I ask them, what items on that list have the greatest impact on sales?  Typically it comes down to one-on-ones/performance management, ride-alongs and sometimes selling alongside their salespeople.   Then I ask them, what are the things that typically fall off the list when you get busy?  Almost always it is one-on-ones and ride-alongs.  Interesting, isn't it?   So what if you say "no" to those less impactful activities.   What if you don't go to the marketing meeting or only go once in a while or send someone else in your place?  How much time does that free up?  What if you don't solve issues for your sales people, but teach them to solve their own issues?  How much more time did you save?  What if the sales people didn't have to run everything through you, but you gave them a little more authority or permission to make their own decisions?  More time saved?
We recently worked with one sales leader who "freed up" about 10 hours per week by saying "no" to less impactful activities.   As a result, he can now spend time with his sales people and really work on managing performance and developing skills in the field.  He is well on his way to making his team better just like dozens of other managers we have worked with.
Take the time to evaluate your own day and start saying "no" to those activities that provide little impact to your sales number.